Happy Holidays From The Pine Cone Resort!
Heavenly Ski Resort and nearly all of the other half-dozen ski areas in Tahoe are open with good ski conditions, including the many local family tubing, sliding and sled hills, plus snowmobiling, Xcountry skiing and much more. Heavenly Ski Resort now has 19 lifts open!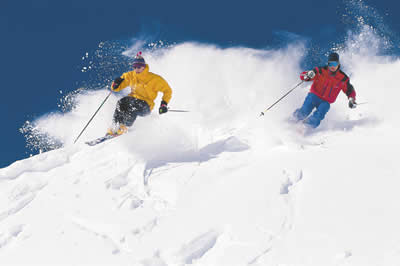 You could even enjoy the day golfing at the Carson Valley Golf Course. Guests of the Pine Cone Resort will receive an extra 15% off! You will receive a Complimentary Enclosed Cart with all Regular Green Fees!
Enjoy the white winter pageantry and FUN of Lake Tahoe this winter! Tahoevacations.com has many cabins, homes and condo's perfect for you and yours to enjoy. We also have many dog friendly homes. Check out our selection byclicking HERE.
 Call 866/658-6089 for free lodging quote & to book!
Explore posts in the same categories:
Holidays
,
Uncategorized
Tags: Heavenly Ski Resort, Lake Tahoe Lodging, skiing at heavenly, skiing in lake tahoe, tahoe vacations, the pine cone resort, vacation rentals
You can
comment below
, or
link to this permanent URL
from your own site.